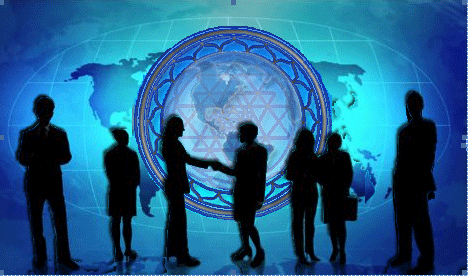 Business Education and Consciousness
Can Ideas Change the World? Can Ideas Change Business?

Introduction
The Integral Business Forum is a revolutionary educational curriculum that brings together diverse thought and cultures to forge new languages and models for the business world.

Executives of every stripe acknowledge that the world is facing a multiplicity of crises, ranging from the restructuring of the world financial system to cataclysmic climate issues, from self-destructive energy policies to the demise of standards for executive accountability. In the midst of these pressures there is an ever rising chorus of public demands that businesses must not only thrive but become responsible corporate citizens, both locally and on a global scale.

While short term cash flow is the acknowledged foundation to a business's future, it must be balanced by long term sustainability that looks over the horizon to encompass a broad vision that includes global economic and ecological realities as well as those of the local community.

While the challenges may be formidable, they are not insurmountable. However, to succeed it will take new forms of management, lead by visionaries who are willing to look for creative answers in how we think, manage, and ultimately how we lead.

The Integral Business Forum is developing innovative leadership programs to meet this emerging demand.